Rhona Brown leads Manchester CAT Psychological Services.
More about Rhona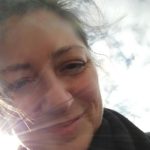 My training and experience
I began working in NHS mental health services in 1985 and qualified as a clinical psychologist in 1989. Then in 2010 I qualified as a CAT practitioner. I have found the CAT model helpful and enriching in therapy, supervision, consultation and training. My work to date has been mainly with adults with complex difficulties in primary care and outpatient settings. Earlier in my career I also worked with older adults. In recent years I have supported NHS staff in an occupational health/staff support context. For a year (until end of July 2020) I worked in a residential substance use/recovery service in the third sector.
Most of my NHS work has been in inner city Manchester. In addition to providing direct talking therapies to people referred into psychology services, I have provided support and supervision to other therapists. I've also worked closely with GPs to help co-ordinate care of their patients.
Why I use the CAT approach
Cognitive analytic therapy has helped me draw together a way of working in one-to-one therapy that is very collaborative. I find that it provides enough structure to support people in making practical changes. At the same time it allows space to work with strong feelings and difficult early experiences and past issues. In addition, it is a model which can take into account the impact of broader social influences causing and maintaining distress. I find it allows for flexibility according to what works best for the person seeking therapy.
I am particularly interested in how psychological approaches can be adapted to be more accessible, meaningful and helpful to diverse communities. Over my career I've drawn upon community psychology approaches and collaboration with community agencies in project work to this end.
Teaching and training
I started to contribute to teaching on the Catalyse CAT Practitioner training course soon after qualifying as a CAT practitioner. I deliver training in a range of settings, and have led workshops and a keynote presentation at ACAT annual conferences.
Communicating about CAT
Since 2014, I have looked after the Catalyse website and helped to promote the work of Catalyse through social media. I am now a member of the Catalyse Executive.
Over the last few years I have also worked with The Association for Cognitive Analytic Therapy (ACAT), helping develop public awareness of cognitive analytic therapy through their social media. I am currently supporting ACAT with a public engagement initiative. As part of this work I helped to develop public engagement resources which are being piloted at https://www.engage.acat.org.uk
Outside of my therapist role
In recent years I have also built on creative interests such as visual art and animation. I've co-led some participatory art projects around wellbeing.